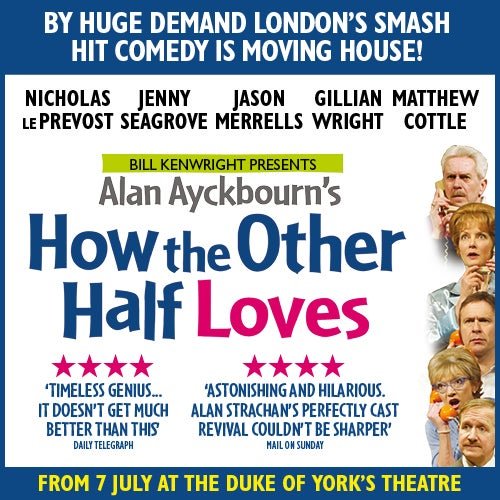 Call :phone to book directly from the theatre or Subscribe
Booking from
Thursday, 7 July 2016
Booking until
Saturday, 1 October 2016
Performance Times
| Mon | Tue | Wed | Thu | Fri | Sat | Sun |
| --- | --- | --- | --- | --- | --- | --- |
| - | - | - | 15:00 | - | 15:00 | - |
| 19:45 | 19:45 | 19:45 | 19:45 | 19:45 | 19:45 | - |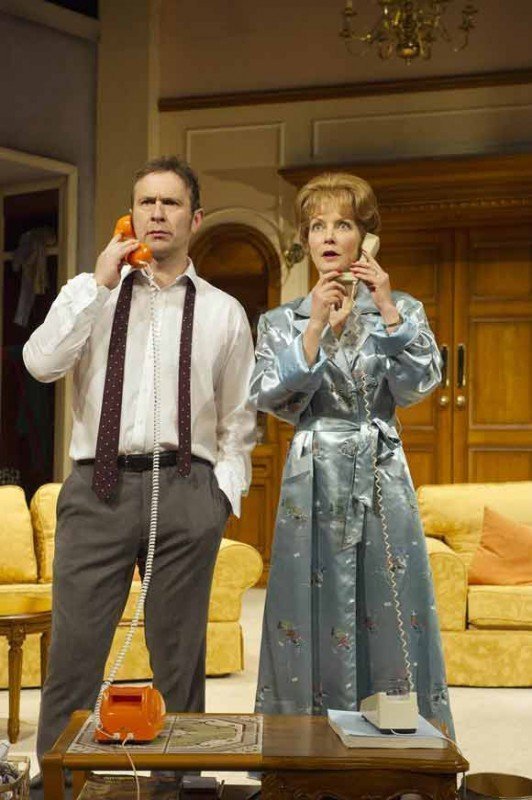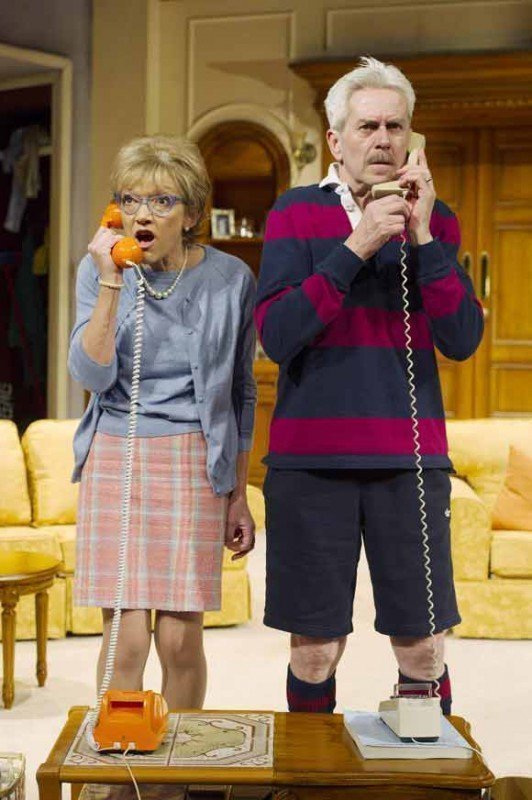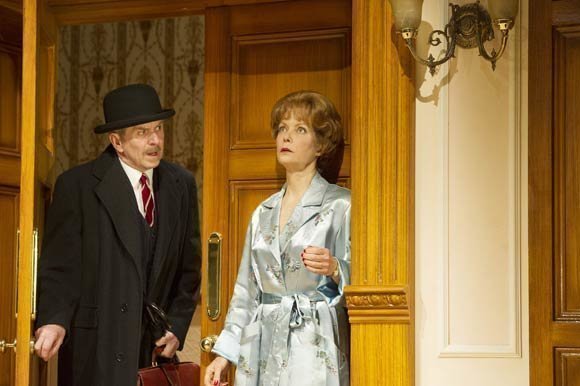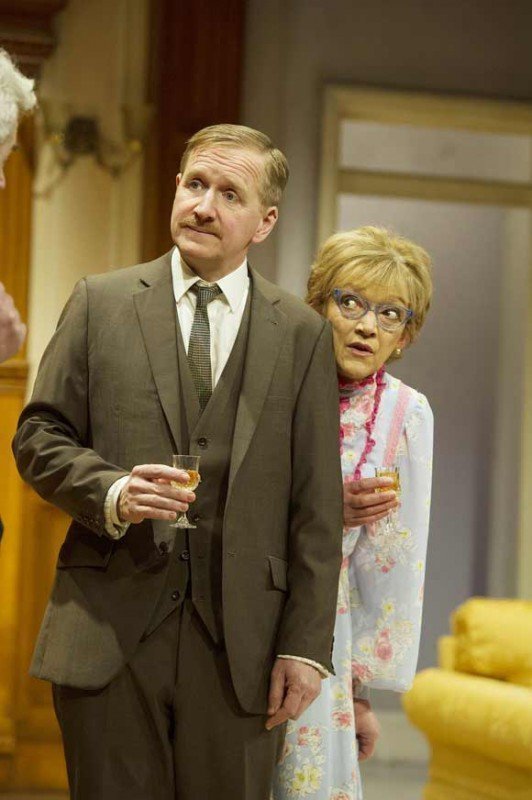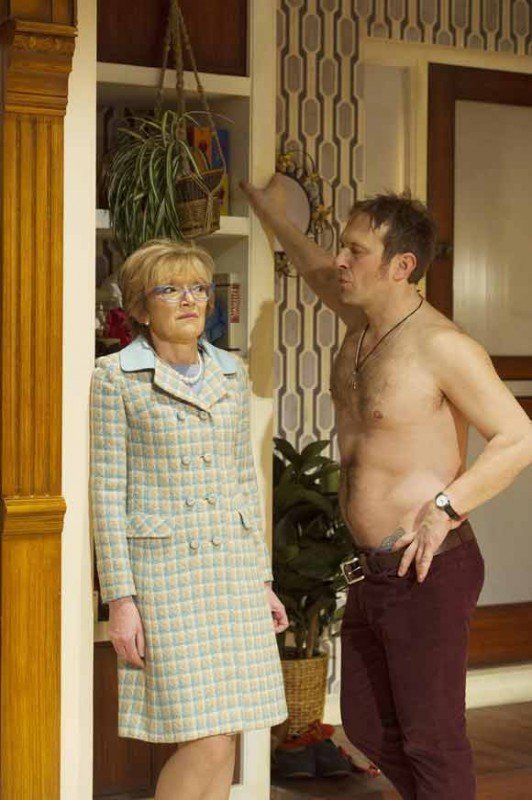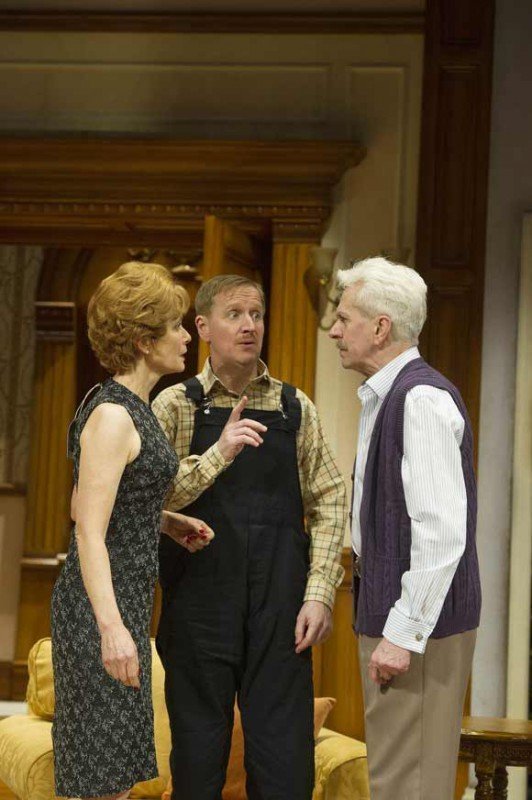 «
»
Audience Latest Reviews
Reviews Summary based on 33 reviews
General:
What to expect
Acting:
Music:
Costumes:
Story:
Lighting:
Recommendations
Anyone:
Families:
Teenagers:
Young Couples:
Theatregoers:
Great last minute decision - whi are there any empty seats!
This is a classic Ayckbourn, witty, clever, timeless insights into human behaviour with cutting comment wrapped neatly into comedy. The imaginative set of firstly two houses on stage at once, and then two dinner parties held on consecutive evenings in these two homes on stage at once, requires split second timing and dexterity from the cast. A total joy to watch. It is also an excellent retro experience of the late 60s/70s! (not really much music but review requires you fill this one in even if it was not a musical!
Kathryn, 19 Sep 2016
Good comedy as it should be
Nicholas Le Provost was genius! Very funny show.
Robert, 18 Sep 2016
Good clean fun
The guy with the tash was awesome...all the others very good...great story, well done.
mark, 05 Sep 2016
Comedy at its best
The very clever synchronization of the original script is brilliantly coordinated in the direction and interpreted with great skill, stage-craft and immense humour by the six actors. Superb casting: couldn't put a pin between their performances. Pure entertainment, thank you.
John, 05 Sep 2016
A Never Ending Story
This show is a true to life story of what could happen if any married person went astray. It is a story that fits all periods of life, right up to the modern day, and will even carry on into future generations. The actors all played their parts professionally and hilariously. So if you are married, single or having an affair, this comedy show is for you and I recommend you book your tickets now.
chris, 26 Aug 2016
clever and witty - very slickly acted - amazing
The musical interludes were a bit loud and a bit longer than necessary - but the play was top class and recommended to everybody!
David, 21 Aug 2016
Most entertaining
Half expecting an old fashioned silly farce, we were presented with a highly professional entertainment. An almost complicated plot that quickly unravelled with the help of brilliant set design and concept. The only downside was that the man behind us was laughing too loud!
Brian, 18 Aug 2016